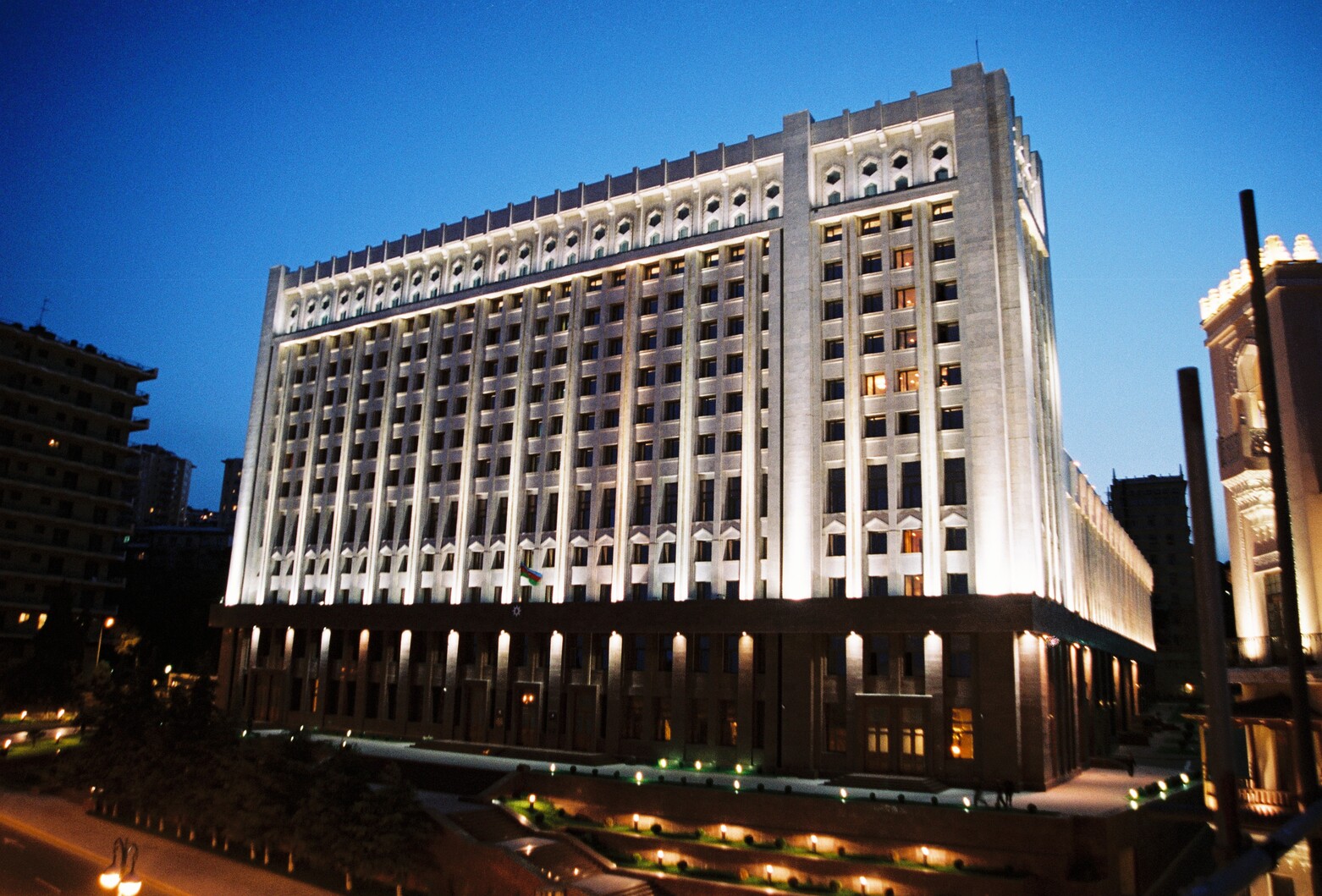 Located in the Istiglaliyyat Street in the center of Baku, the Presidential Palace is one of the city`s landmarks buildings and the headquarters of the Presidential Administration of the Republic of Azerbaijan and other bodies directly ensuring the activities of the head of state.
A twelve-storey building with a marble and granite coating was built at the initiative of national leader Heydar Aliyev in 1977-1986. During its design and construction, important functional criteria were taken as a basis for ensuring the execution of presidential functions.
Until 1991, the building had housed the Central Committee of the Communist Party of Azerbaijan.
The building kept its status of residency of the supreme power even after Azerbaijan restored its state independence.
In accordance with the new names of state bodies, it first functioned as the building of the Executive Office of the President of the Republic of Azerbaijan and then the building of the Presidential Administration.
On 25 June 2003, according to the relevant order of the President of the Republic of Azerbaijan Heydar Aliyev, the building was granted the status of the Presidential Palace.
The Presidential Palace features the peculiarities of classical and contemporary architectural pearls of Azerbaijan.
Fuad Orujov is the project manager, Tahir Allahverdiyev is the architect, and Madat Khalafov is the design engineer of the building.
The location of the Palace reflects the intentions of Heydar Aliyev as the high altitude embodies the moral characteristics of power and supremacy of the tasks entrusted to the state.
The simplicity and stateliness inherent in the architectural style of the building are the signs of a time which has left its footprints in the historical development experience of the Azerbaijani people.