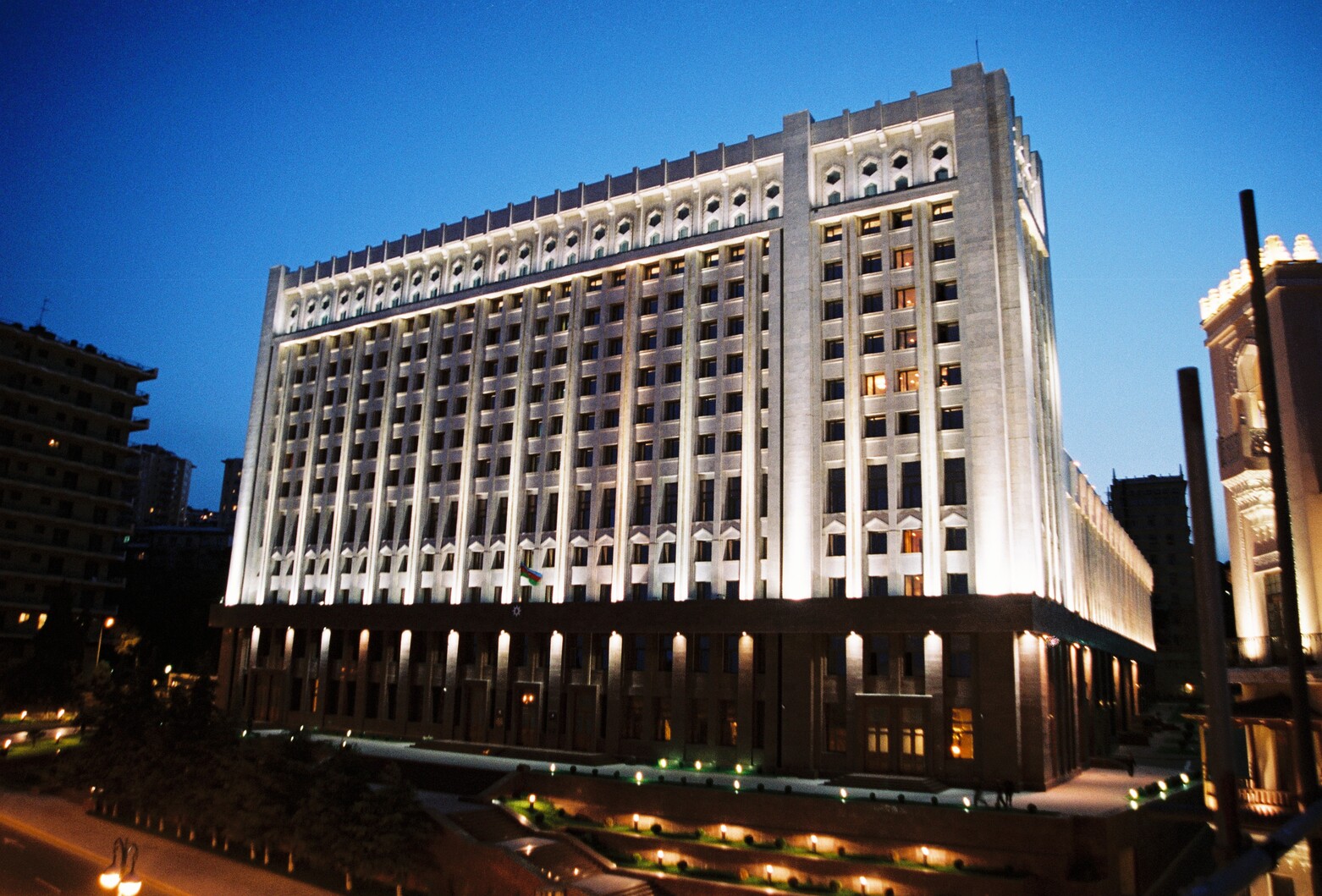 The Office creates the conditions for realization of constitutional responsibilities of the President. The President forms his/her Office and appoints its head.
The Office prepares the bills for submitting it to Milli Majlis by the President, and also the drafts of decrees, directions, instructions of the President, and submits him/her the corresponding reports.
The Office of President controls and checks the execution of laws, decrees, instructions and orders of the President, presents him/her corresponding reports.
The Office of President provides the interaction between the President and political parties, public organizations, professional and creative unions in Azerbaijan, and also state bodies and officials of foreign states, local and foreign political and public figures, international organizations.
The Office of President analyzes the information on social-economical, political and legal processes in country and allover the world, the appeals and proposals of institutions of local governing, public associations and citizens, prepares corresponding reports.
The President presides via his/her Office.
The functioning of the Office is managed by a head of Office.
The Department for Work with Citizens' Requests analyzes all letters and appeals received, sends it to the departments of Office or bodies of state power managing corresponding issues.
The Administration of President is situated on Istiqlaliyet street, in the centre of Baku. Building where the Admnistration is, called the President's Palace.
Administrative Department of the President
Financial-technical and pecuniary ensuring of activity of the President and Office is managed by Administrative Department of the President. The Administrative Department is not the part of the Office.